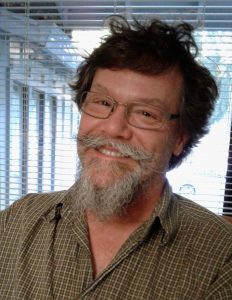 Greetings. Here is some biographical information about my role in the contra dance and English dance world and the musical scene which accompanies the dancing. Use this for promotional material however you see fit.
Here are some CHANGES I'm making in my own dance/music scene as well as a description of why I don't call with Larks/Robins terminology.
Biographical stuff:
I danced my first contra dance in Moscow Idaho in the Fall of 1986. Several excursions to the dance hall were necessary for me to find the courage to actually dance, but once I, tried it caught hold quickly and I became a regular dancer. Christian Petrich encouraged me to try calling for the first time in 1990 and soon after that I started regularly attending the first Wednesday open mic in Spokane Washington. I called dances around Eastern Washington and Northern Idaho for a few years before moving west of the Cascades in 1993. I was soon asked to call dances in Portland and up the Willamette Valley. Since then I've been calling dances, festivals and weekends around the country from Seattle to Boston, from Fairbanks to Tuscon and most places between. I am able to enjoy this craft because of the good folks who encouraged and taught me to call dances years ago, the booking agents and local dance committees who have given me wonderful opportunities to practice in their communities, and the thousands of dancers and musicians who forgive me my mistakes and make it all worthwhile. If you're reading this you're probably one of them; so, thank you!
I call and lead contra dances and English Country dances of all varieties. I enjoy introducing contra dancers to the beautiful, flowing figures of English dances by weaving them into contra dances. The distinction between contras and ECD becomes blurred at times.
With regard to contra dance programming, I choose dances based on simple criteria. The dances have to feel good and they have to be fun. Although I enjoy complex figures, complexity does not necessarily translate into dancing pleasure. Flow, interesting figures, and connection with the music are what make dancing sublime. Whether it's smooth like butter or driving like a freight train, it's got to make sense and feel good. Those are the dances I choose to call. I strive to teach efficiently and clearly with a playful approach and and a good sense of community cooperation.
I am also involved with the musical end of the dance world. I play a silver "concert" flute, an Alto flute (which matches the range of a fiddle in standard tuning), harmonicas, bombardes (yes, plural), Scottish small pipes and I have other musical aspirations on the horizon. The first dances I played for (and continue to play for) are English dances in Portland. My musical energy is mostly committed nowdays to playing in the Portland contra dance band "Joyride" (Sue Songer, George Penk, Jeff Kerssen-Griep and myself) and the English Country Dance band "Fine Companions" (Betsy Branch, Bill Tomczak, Lisa Scott and myself).
As a dance organizer I work with my band Joyride to produce the Portland first Wednesday Joyride contra dance, I work with Sue Songer in producing the annual Portland Megaband dance, and I book and schedule callers for the Portland PCDC Friday ECD.
In a few sentences, my life outside of dancing and music has been painted many colors. I've been a structural geologist, a high school math and physics teacher, a carpenter, an architectural/mechanical drafter, an industrial engineer, dance caller and musician, and now, finally, retired from most of that. A common thread is the enjoyment I get from visualizing in three dimensions and observing and creating patterns.  My latest aspirations include learning to build furniture in my woodworking shop in the barn.  I live in Portland, Oregon in an old house with a big vegetable garden and a barn out on the back half acre.
If you need more or different information for publicity purposes, please write and let me know. I can send references and a list of communities, dance camps and festivals where I've performed.
Just so I'm clear about the calling I still do: I call contra dances and its variants.  I call English Country Dance.  I don't do family dances (never have been happy around little kids).  I've not put energy into learning to call squares well, so don't ask for that.  I call using traditional terminology (gents & ladies) and I sometimes say "gypsy".  If you want to hire me to do something different from that, let's talk first.  If you hire me and then ask me to do something different from what I've described, I likely won't agree to do it.
Thank you for visiting. I hope to see you on the dance floor someday soon.
Erik